New Energy Valve Manufacturer shares that a cryogenic valve means that the valve can be used in low temperature conditions, usually the valve will be considered a cryogenic valve when the operating temperature will be below -40 degrees c. The cryogenic valve is usually used in oil and gas, air separation, natural gas industry, etc. if it can work Quality determines safety, economy, and continuity. With the development of modern technology, the demand for cryogenic valves is increasing, and the scope of use is also growing.
For temperatures below minus 50 degrees, do not use extended valve stems. For temperatures below minus 50 degrees, the length of the stem depends on the specific temperature. The cryogenic valve is mainly used to transport low-temperature medium such as ethylene, liquid oxygen and liquid hydrogen, liquefied natural gas, liquefied petroleum oil, etc., which is not only easy to explode and flammable, but also becomes a gas when the temperature is vaporized, the volume will expand hundreds of times. Times.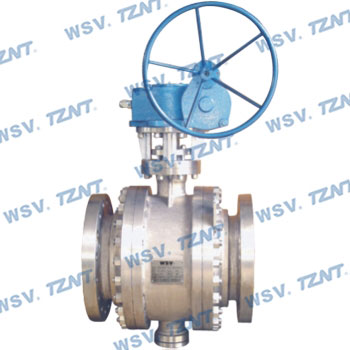 The low temperature valve material is very important. If it is not correct, it will cause leakage inside and outside the valve body casing and sealing surface. The comprehensive mechanical capacity, strength and hardness of the parts will be unqualified, which will cause breakage. If the LNG leaks, it will explode. Therefore, materials are the main problem in the design and manufacture of LNG valves. The body and bonnet consist of LCB (-46 Deg C), LC3 (-101 Deg C), CF8 (SS304) (-196 Deg C).
We are the New Energy Valve Manufacturer,welcome to purchase our Special Material Valves.